MANUFACTURING CONTRACT SERVICES AVAILABLE
About Us
Considering the Indian fashion heritage, Jaiswal Chikan Emporium has been manufacturing, supplying, and exporting styled ethnic clothes for men, women, and even children since 1994. Our 26-years old company had been accoladed with prestigious awards for being an honest, transparent, and ethical clothing business. We thank our trained and certified professionals who stay with us for a longer period, put their efforts into achieving our business goals, and keep an eye on product manufacturing, exporting, and supplying processes. Besides, we offer employment to many skilled/unskilled workers and give them industry-competitive remunerations.
We also have a manufacturing factory with high-speed stitching, dyeing, automatic collar cutting, fabric inspection, automatic cuff trimming, knitting, and other industrial machines. The automation in our facility aids us in offering bespoke illustration, CAD conversion, and pattern development using the latest techniques and software. In addition, we export 50% of our produced Men White Cotton Kurta Pajama, Mens Lucknowi Kurta, kids pathani salwaar set, kids color kurta pajama set, men kurta, pure georgette dupatta, etc., to different countries. We have a ready-to-wear and custom clothing collection for children, women, and men of all sizes.
Jaiswal Chikan Emporium understands value of quality for clothing items. Therefore, our company has recruited industry's best quality analysts who oversee private tag/label, technical design development, pleating, trim sourcing, embroidery, material sourcing, interlining, printing, laser cutting, and fabric dyeing processes. To compete in the market, we organize seasonal training for all our employees and motivate them to do better in their professional zones for their and our benefit.
Jaiswal Chikan Emporium is three generations into the Lucknowi Chikankaari textiles. The Chikankaari is a trademark Lucknowi art form which is a defining aspect of Lucknow. It all started almost three decades ago as a retailer counter to cater to the needs of the local people during festivals like Eid and Holi. The production increased manifolds along with the retail and wholesale operation. Over time, Jaiswal Chikan took the shape of one of the most profound names in the prestigious old city of Chowk as Manufacturers, Suppliers, and Exporters of traditional Chikankaari based apparels like Traditional Chikan Kurtas for Kids and Adults and Pathani Suits. The collection offered is extensive, with customization options also on offer. We ensure to use the highest quality of clothing material, resulting in customer and partner satisfaction of the higher levels.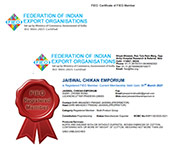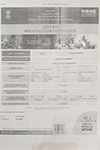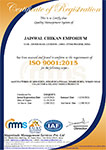 Read More